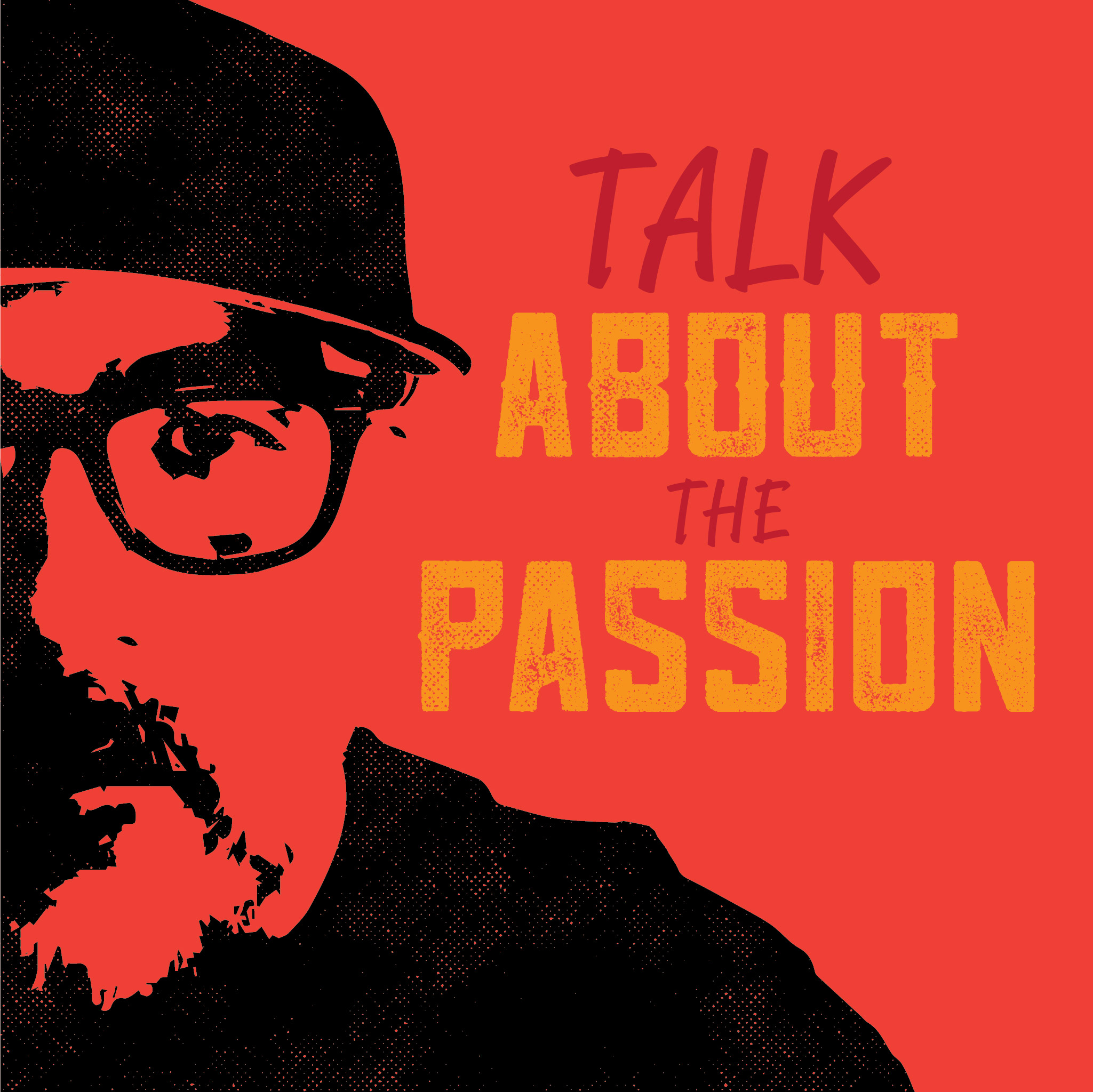 Talk About the Passion is a podcast where I will be talking with folks about their passions in creativity. There's a slight slant towards people from the punk and hardcore scenes, but of course I'm open to anyone. Nominated for Best Music Podcast - Boston Music Awards - 2019.
Episodes
Tuesday May 07, 2019
Tuesday May 07, 2019
Episode 41 is a conversation with Duane Bruce, Duane is best known for his work as a DJ on WFNX out of Boston (Well, Lynn), Massachusetts. He got into radio at a very young age, listening to and eventually working in radio in Maine where he grew up. We talk about his time as a DJ and how he eventually made his way to Massachusetts and everything else in between. Duane is a great storyteller and has some great stories about everyone from Stephen King to Nirvana who this episode is named after. Duane has a current radio show called American Debauchery and also authored a book called Hang the D.J. which talks about his time in radio.
Tuesday Oct 09, 2018
Tuesday Oct 09, 2018
In this special one year anniversary episode, former guest, radio personality and my good friend Angie C Shaw talks to me about where I grew up, how I got into music and how I got to doing this podcast. 
Tuesday Jan 23, 2018
Tuesday Jan 23, 2018
Episode 15 is a conversation with Boston area DJ Angie C Shaw. Angie is a close friend of mine so of course it was a natural conversation. Her lifelong love of music and the enthusiasm to talk about the stuff she loves made her an obvious choice for the podcast. We cover a lot of ground from her early days in radio through the current state of terrestrial radio. Angie is a great story teller and there are some good ones here, including some cool behind the scenes stories with some big name musicians. Angie was on WFNX in the early 90's right as Nirvana broke and into the early 2000's, she now can be heard on the classic rock station WZLX 100.7 FM. Enjoy!